Tastemakers: Brad Bennett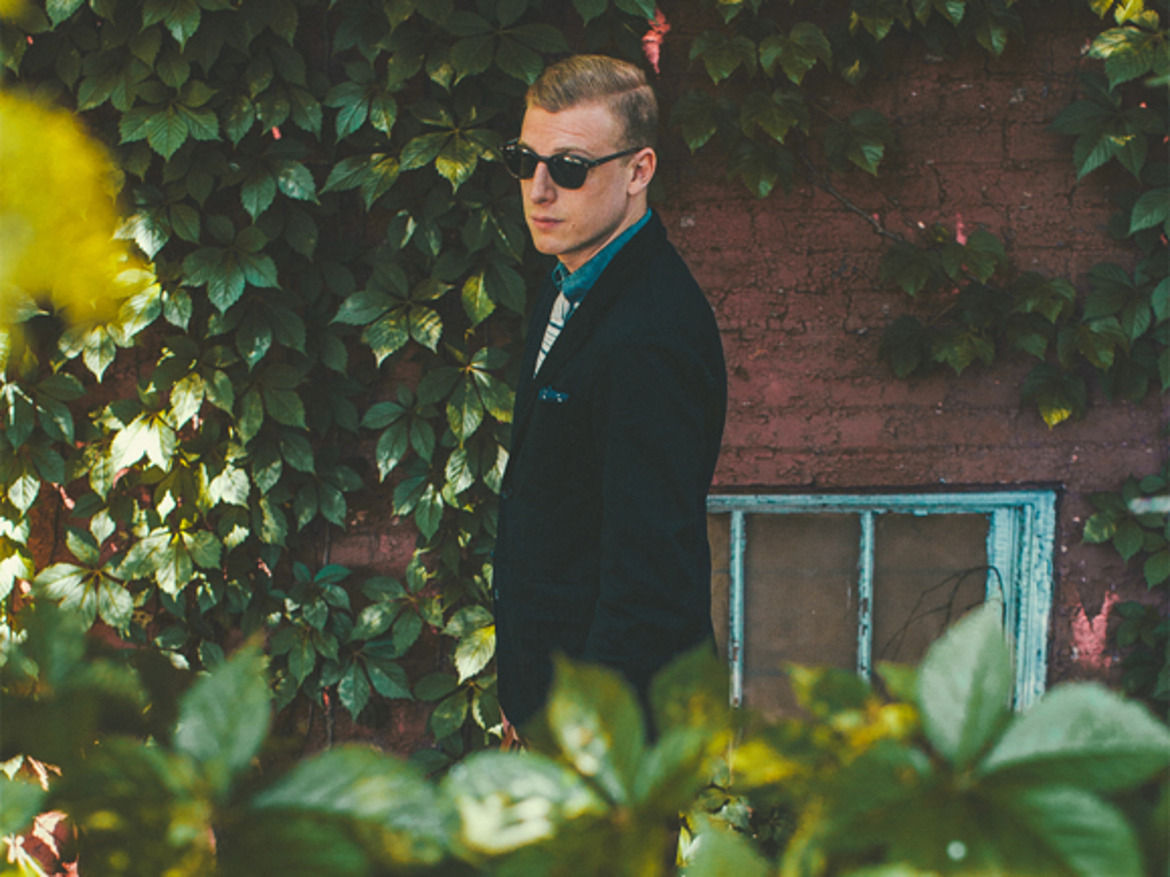 A new series that's like a vulcan mind meld between us and the Tastemakers of today.
To kick off the Tastemakers series, we caught up with our friend Brad Bennet, a man of impeccable taste and the founder of one of favorite menswear blogs, Well Spent. Below, Brad shares his five fall favorites, which includes the perfect getup for a crisp October walk in the woods, and a new beer we're keen to try.
1. Hudson Valley, NY
My fiance and I relocated from Chicago to Upstate, NY over the summer. It's a big change, but one we were very ready for. The quiet and natural beauty of our new surroundings is doing us wonders.
2. Our Dog
The first thing we did after moving was adopt a dog. His name is Frankie, he's a pit-mix, and we couldn't love him more. I mean, just look at that face.
3. Fall
Few things are as stunning as a proper east coast autumn. Every time we leave the house, it's like stepping into a painting.
4. Sixpoint Brewery Resin Ale
There's only one thing I really miss about Chicago, and that's the Daisy Cutter IPA from Half Acre Brewery. Hands-down the best beer I've ever had, and only available in Illinois. Fortunately, I've recently discovered the Resin Ale from Brooklyn's Sixpoint. It's the first beer I've had since moving that I've enjoyed as much. That it's got almost double the alcohol doesn't hurt either.
5. My Fall Uniform
It's not just the cooler temps and breathtaking foliage that makes me love fall so much, it's also the clothes. I'm a big proponent of a daily uniform, and this is my current go-to. Gitman Vintage Denim Shirt, Taylor Stitch Highlands Shirt, Left Field Chelsea Jeans, General Mfg. Co. Key Ring (bought from HB), Custom Winter Session Billfold Wallet, Render K Pen, Maggies Organics Crew Socks, Custom New Balance 574s.
Images by Brad Bennett. Check him out over at Well Spent.