Pools of Dreams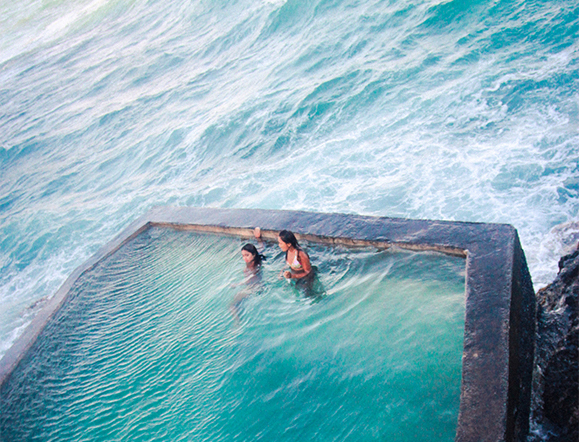 Natural pools are kind of a thing here at Huckberry.
Having spent thousands of hours as kids in over-chlorinated (and god knows what else) community pools where we emerged from a cannonball questioning whether we'd ever be able to see again, the idea of soaking in, and heck, one day owning, a clean, all-natural swimming pool is quite appealing.
If you build a natural pool, we will come.
Natural pools come in many forms, shapes and sizes, but the most accessible is the backyard natural pool. Blending the line between pool, swimming hole, and garden, backyard natural pools originated about 25 years ago in Europe. Despite having recently crossed the pond, they still remain a cottage industry here in the States.
Thanks to companies like BIOTOP (and its partner network in the U.S.), backyard natural pools are more accessible than you'd think, and only cost a little more than a traditional chlorine pool.
The architecture of backyard natural pools is relatively simple: a depression is dug into the surrounding landscape, a reinforced liner is placed over the depression, and "filters" consisting of aquatic plants and haydite—a rock to which friendly bacteria attach—naturally clean the pool.
In more sophisticated natural pools, pumps are used to draw water through the filter zone, which destroys additional bacteria and algae. The result: a crystal clear swimming hole and living ecosystem in your backyard.
Of course, you don't have to spend $30,000 to enjoy a day at a natural pool...
If you find yourself in Thassos, Greece, you could always swim a few laps in their world famous natural swimming pool. (below)
Or talk to a Texan, and they'll tell you about Barton Springs.
Link up with an Australian mate, and they'll likely take you to the Bondi Beach Icebergs Club.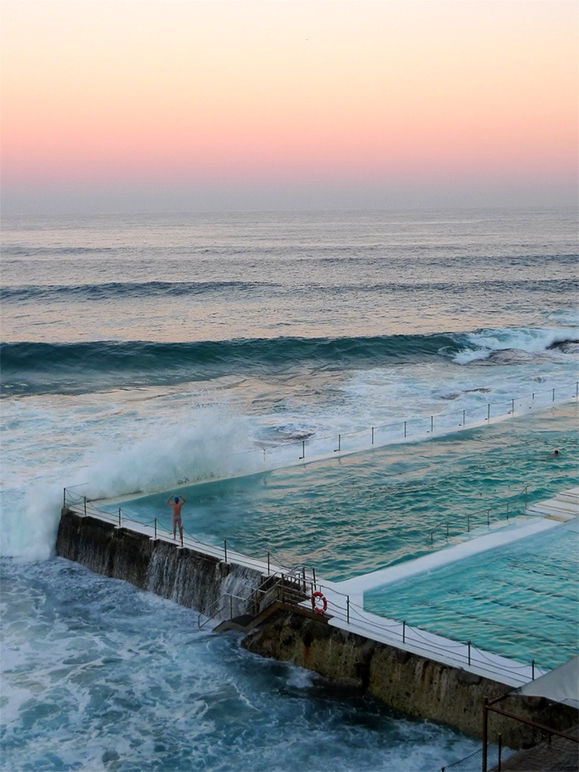 At Utah's Homestead Resort, you can soak in a geothermal spring that's hidden within a 55-foot tall, beehive-shaped limestone rock.
In Mexico's Bacalar Lagoon, there's a swingset for grown ups.
Or in the Maldives, your beach chair doubles as your bed, allowing you to sleep under the stars (girl not included).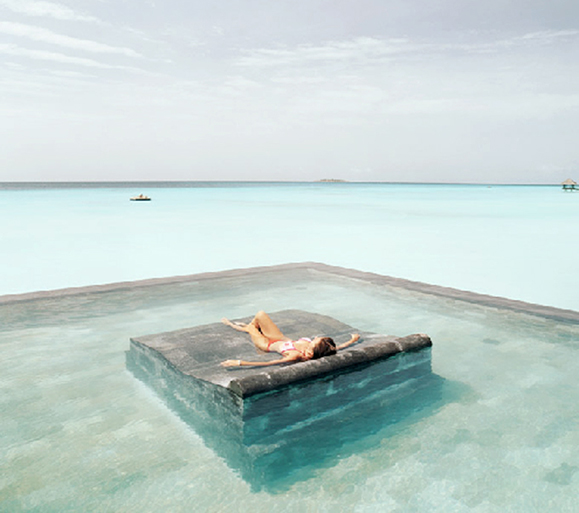 At Iceland's Blue Lagoon Geothermal Spa, you won't find Brooke Shields, but starting at about $45 U.S., you will find one of the most beautiful places to bathe in the world.
At the Las Piedras hotel in Uruguay, a stay in a private, carved-from-stone bungalow can be yours for the (relatively affordable) rate of $390 a night. Of course, it comes with a natural pool.
Drop $600 a night and you can have your own plunge pool at the Six Senses Resort in Ninh Van Bay, Vietnam.
I'm sure there are hundreds, if not thousands of other natural pools out there, so if anything comes to mind, drop us a note in the comments section below. For those interesting in learning more about natural pools, check out this article from 2005 that was published in the New York Times.
Photo credits, where available: 2, 13: Villa Punta Del Este; 3, 4: BIOTOP Pools; 8: Bondi Beach; 9: Utah Homestead Resort; 12: Six Senses; 13: Blue Lagoon.