Hot Tub Boats
Taking the hot tub lifestyle to a level we haven't seen since Hot Tub Time Machine, Seattle's Hot Tub Boats have turned hot-tubbing into a mobile affair. Marrying the appearance of a lake boat with everything that's good about a hot tub, Hot Tub Boats clearly know what's up when it comes to chilling professionally.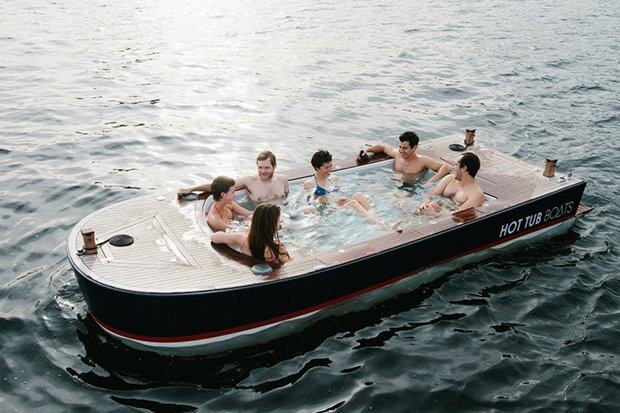 Hot Tub Boats' design - the only one of its kind currently safe for use - allows for a low-speed, tranquil cruise through the waters of Lake Union, offering views of the Seattle skyline only available from vantage points in the water. All it takes to maneuver is to move a joystick, which can easily be managed while soaking away in the warmth of water up to 104 degrees; the captain gets to lounge, too.
The Hot Tub Boat accommodates up to six people (or eight if docked) and houses a radio system with pop up speakers, a cooler, and storage on board, so it's all prepped for taking the party onto the water.
To our friends in Europe: don't worry, HotTug is there to fulfill to your hot tub boating needs.
Via Aether Journal. Photos 1-3 via Hot Tub Boats, © Cameron Zegers Photography. Photos 4-7 via Hot Tug.