Dream Kitchen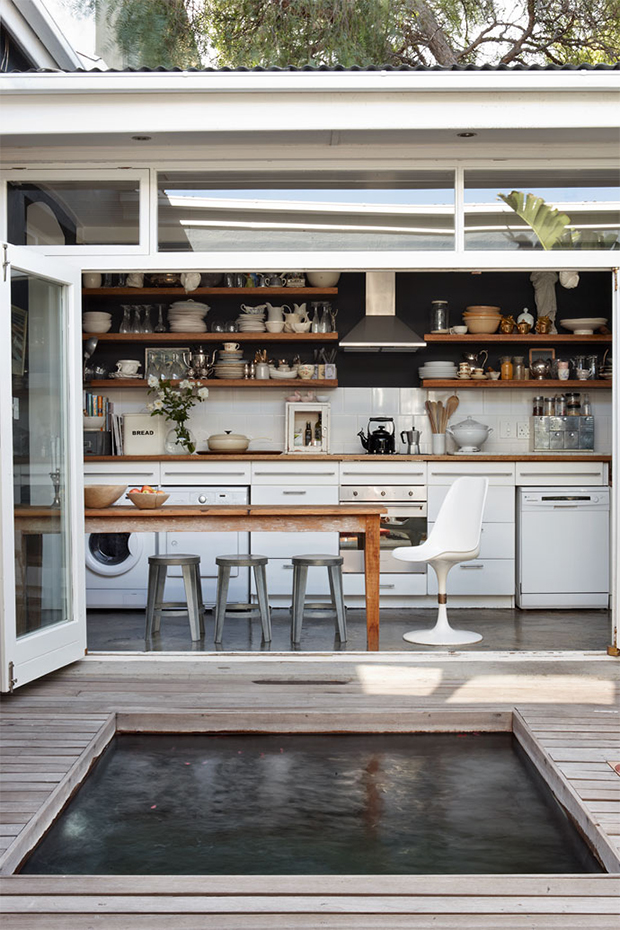 A first here on Huckberry: an entire blog post inspired by and devoted to a kitchen. I know, but...
Located in the heart of Cape Town, South Africa, Rupert Smith and Warren Matthee's renovated Victorian house features a kitchen that's industrial, minimalistic, and best of all, opens up into a courtyard and plunge pool.
The home was up for House and Leisure's House of the Year award in 2011, and is owned by a couple of interior designers who've stocked the place with vintage pieces and taxidermy from around the world.
The rest of the house looks cool, but what got our attention was the kitchen and courtyard. Not a bad place to spend a morning reading the paper and enjoying a cup of coffee.
Photos by Micky Hoyle.