Active Mind: Likeness in the Age of the Selfie
Our third post exploring the intricacies of the mind and body. Active mind. Active body.
I learned the term a month ago, three months after I signed up for Instagram, a year after I got an iPhone. It's a slippery slope, and I was losing footing.
Then it happened, and I didn't even flinch. I finished my third half marathon, had broken my PR, and was in the outfield of AT&T Park, iPhone in hand. What to do? Remember the moment. Take a picture. It was only natural. I held out my hand, reversed the camera, and clicked. My first selfie.
The sea was wild and my ship felt off course. I had entered a foreign land. Did I just become an Insta-dick? A #modernnarcissus? I looked for an anchor, and found the grounded, artsy muse of John Berger, sitting dusty on my bookcase.
I picked up The Shape of a Pocket and read: A likeness can be effaced. Today Che Guevara sells T-shirts, that's all that is left of his likeness. I checked my phone. I read: likeness is fundamental; if it's not there, there's an absence, a gaping absence. I checked my phone. I put down the book; I felt cheap, and I did some research.
The modern "selfie" first surfaced on Flickr, then picked up steam on MySpace, way back in 2004. When Instagram launched in 2010, selfie distribution grew exponentially. Today, it's a tsunami of self, with #me and #selfie at the top of hashtaggery. Of course, the question I had to ask is, what's it all mean?
Let's let Berger lead the way. John Berger's a painter, art critic, novelist and poet, who has lived for thirty-five years in an old farmhouse in the French alps. I doubt he's got WiFi. He's not on Instagram (I checked). He corresponds by letter, paints, and reflects on man's condition in award-winning books. He's 86 years old, and he may be the foremost expert on why today's selfies suck.
Berger'd probably start with the first known self-portrait, back in the second millenium B.C. It's an Egyptian bas-relief that shows the artist in profile, reflecting the Egyptian belief in continuity of life after death (if you offer a full frontal, you open the possibility of the opposite, the full back, representing eternal leaving).
That's the framework, but for the last 4,000 years, the selfie's evolved. It probably peaked, for Berger anyway, with Rembrant, Van Gogh, and Frida Kahlo. They perfectly captured their own presence—a likeness, which is difficult to pin down.
I've got a picture of my dad from before I was born. He's on his side, laying on the floor, head propped up by his hand, and he's looking toward the side of the frame. His look summarizes him perfectly. Seeing the picture, I feel like my dad's in the room with me. He's present not just in the image, but with his personality fully wrapped in the photograph. That's a likeness.
Here's how Berger best describes it: when a person dies, they leave behind a space. That space has contours, and those contours are what make up a person's likeness. If you can capture the space they leave behind, you can capture their personality. Of course, actually grabbing it is a little tricky.
You can't set out to trap a likeness, Berger says. It's a gift, something left behind and hidden and later discovered. And with a self-portrait, things get even more complicated.
There's an element of theatricality to the self-portrait. When you look into the mirror (or your phone), you are confronted with your reflection, and you always respond. You arrange your face, play-act, and offer yourself in a positive or negative (or neutral) light. It's not your natural look, it's how you present yourself to yourself.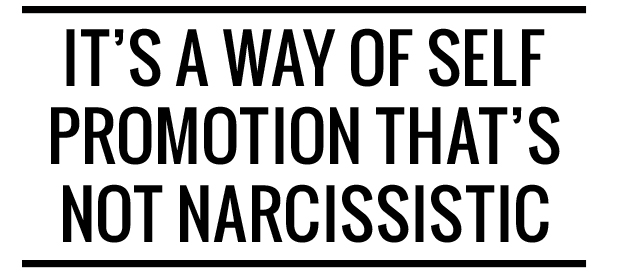 Now, let's get some good news. Berger's a painter, if you remember, not a photographer. His critique of likeness is centered around painted portraits. With photography, he's more lenient. He writes, With photos the question of likeness is incidental. It's merely a question of choosing the likeness you prefer.
That sounds a whole lot more generous, and is less critical to us selfie self-promoters. And, with projects like Noah Khalina's "Everyday" project (below), there's definitely an argument that important social commentary can come from a lifetime of self portraits.
There's even some argument for positive emotional effects of the selfie. It's a day-booster. It's positive social reinforcement (it's a "Like" button, after all). And, in a digital world that can quickly judge and define who you are, it's a way of controlled self promotion, which isn't as narcissistic as you'd think.
When I realized I'd taken a selfie, my stomach initially sunk. I'd just joined the millions. But, my bowels quickly buoyed. My dad, who was 600 miles away, got to see me at the finish line. My sister, the same. That's because the portrait is, as Berger confers, a time honored way of saying, "I also was present."
It's not boastful or self-absorbed. It's simply a way of chronicling, like we've done since the Fayum portraits. If, at times, our photos cross into the land of the likeness, all the better.
Berger's at his most profound when talking about the power dynamic of portraiture. He writes that we move beyond the petty "Look at me!" when we think more of what we will leave behind, than what we get out of the image.
And perhaps that sentiment best reframes my understanding of the selfie—an approach where compassion comes in for the viewer, rather than my own grisly mug.
Noah Khalina's "Everyday" project. A selfie a day, from 2008-now:
Collage by Photovisi.