How To Get Your Own Private Rail Car
America's greatness was built on railroads. They connected our two expansive coasts, and helped launch our country onto the stage as a world power...
America's greatness was built on railroads. They connected our two expansive coasts, and helped launch our country onto the stage as a world power. If you're thinking of the ultimate way to declare your personal status as a major player on the international market, there is no more symbolic way than through your own private rail car. Forget private jets, or even yachts. If you want to be truly bad-ass, it's all about your own rail car.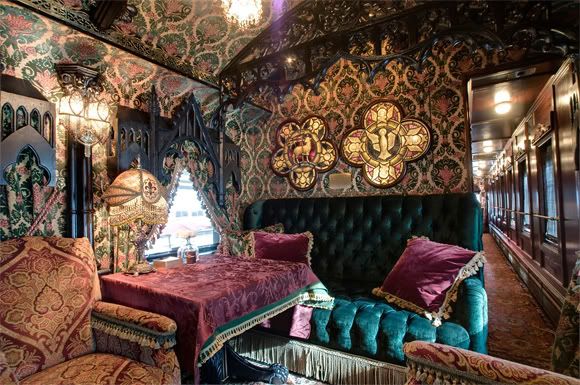 Here's how you do it.
Step 1: Accumulate an ungodly amount of wealth and prestige. Private jets are for people who need to rush to places. Private rail cars are for people who don't have to rush anywhere, because everyone waits for them. If it takes you 2 days to roll on the tracks from New York to Chicago, well then that's how long it will take. And guess what? They will be waiting for you in Chicago. As for the nuts and bolts, old railroad cars sell for about $150,000-$450,000. Then you gotta refurbish it to bring it up to Amtrak standards, which can be another half a million dollars, store it at a nearby Amtrak station, pay for maintenance and upkeep (roughly $10,000/month), and foot Amtrak's bill of $2.10 for every mile that they haul your car.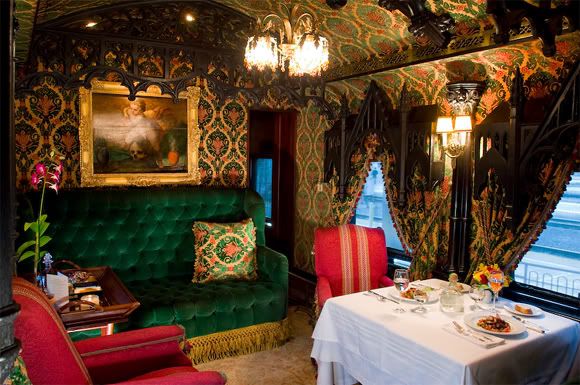 Step 2: Make sure you marry the right person. Your private rail car is going to be a tremendous time and money sink. The first piece of advice from Stan Garner on his website for aspiring private car owners is that, "for married people, a tolerant and understand spouse is a must."
Step 3: Take a test run in a private car. Cozy up to someone who already has their own private rail car. We recommend John Paul DeJoria, the cofounder of Patrón Tequila and Paul Mitchell hair products, who ranks 81st on The Forbes 400. Jump aboard his 1927 rail car (or at the very least, check out the pictures above and below), and see if you like it. If you don't like it, you're an idiot.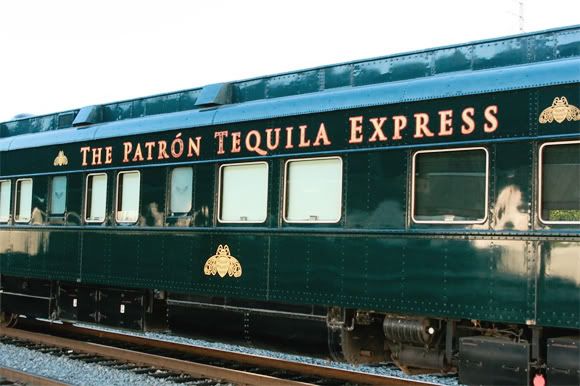 Step 4: Join the American Association of Private Railroad Car Owners, or the AAPRCO. This governing body was founded in the 1970s to help facilitate cooperation between private car owners and Amtrak, the major American railroad operator. It's also the social hub for private rail car owners, and is a great way to get the inside scoop on cars for sale, best train lines, stations worth visiting, stuff like that.
Step 4: Decide on what type of car you want. You want an old sleeper car? Or what about a dining car? We recommend the Heavyweight Business Car because it looks so awesome.
Step 5: Get the car built up to Amtrak standards. This is a costly pain-in-the-ass, but you're going to be hauled around by Amtrak, no question about it, so you need to meet their safety standards. Make sure to have the right insurance and documentation to match.
Step 6: Pimp your car out. This is where things just get silly. Here's how Forbes describes DeJoria's car: "The observation room is like a scaled-down Asian temple, complete with Buddhas, sumptuously carved woods from Kashmir, and exotic North Indian textiles on the sofas and reclining chairs. The dining room trends more Victorian, with heavy draperies, tufted couches, and tassles on the lampshades—think Timber Baron Lite. Modern conveniences abound: The staterooms have bathrooms with showers, and the observation room has a 46-inch flat-screen satellite TV that magically appears when you twist a certain brass finial."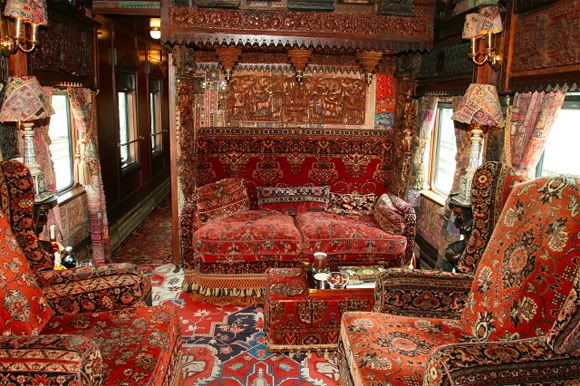 Step 7: Pick your home station, and cough up the cash for storage. To give you a sense of things, LA's station costs $1,000 a month at a 6 month minimum. If you only want it month-to-month, it'll be double.
Step 8: Hire your service crew. Most private rail cars employ two staffers: a cook, and a steward.
Step 9: Time to kick back and enjoy. Bring your family, friends, or business associates aboard for one of the most amazing ways to experience travel in the United States. All aboard, in deed.
What's that you say, T-Pain? You're on a boat? Because we'd rather be on a private rail car.
For further reading, check out the website for the AAPRCO. They have a great PDF with recommendations about buying your private rail car. Recommendations from Stan Garner at The Train Source, Inc. has a fantastic set of ideas for getting started. We were turned onto private rail cars by a recent article in Forbes about riding around in the founder of Patrón's private rail car. The Flickr page of Train Chartering and Private Cars has some more photos that are worth checking out. And finally, the photos above are from this blog.
---
Shop Sales Exclusive To Huckberry Customers
---