The Rolls-Royce of Tree Forts
Perhaps you had a tree fort as a kid...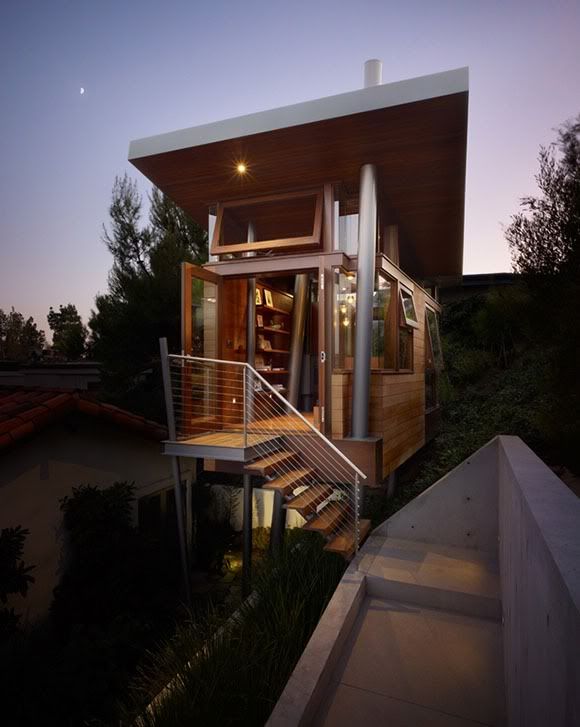 Perhaps you had a tree fort as a kid. Metal cans filled with Big League Chew and packs of matches, a sole, damp cigarette, pages from an older brother's mag he knows are missing but will never report, that type of thing.
Bet it never looked liked this tree fort we came across on Dwell.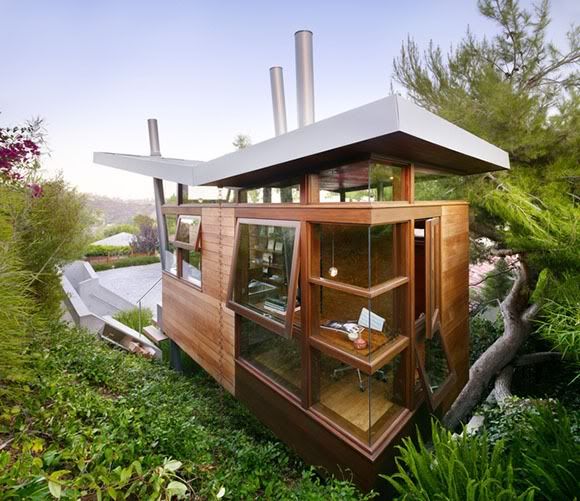 Constructed in the backyard of a Brentwood estate in Los Angeles, this tree fort pays homage to a fallen, 40 yr-old pine tree that lived on after the fall, albeit horizontally. Unlike most tree forts, this one floats above the fallen tree on stainless steel columns that are almost nautical grade.
As you'd expect with a Brentwood address, everything in the tree fort is top notch. The floors and walls are walnut, the windows mahogany, and the architects even went as far as to carve a window into the floor to ensure the tree fort's inspiration is always visible, both inside and out.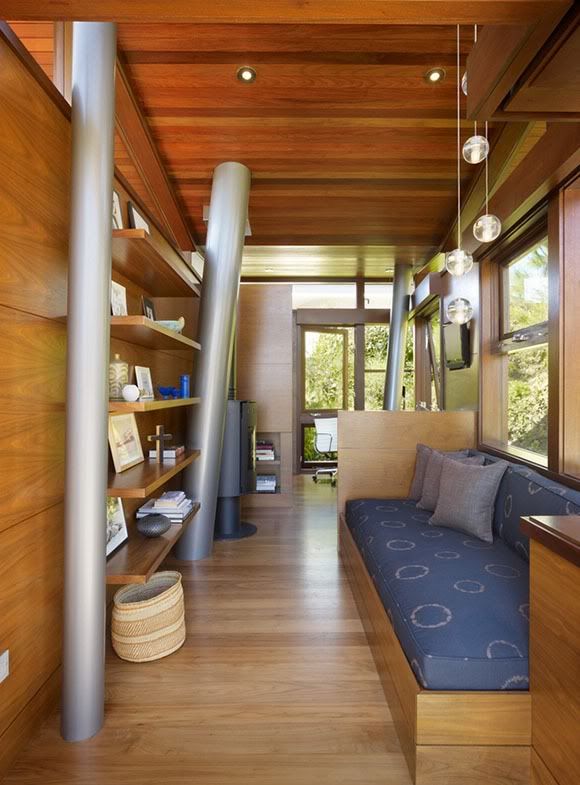 The cost? We don't know, but given that the architects spent 8 months designing the tree house, while construction took another 18 months, we're guessing Warheads were not a payment option.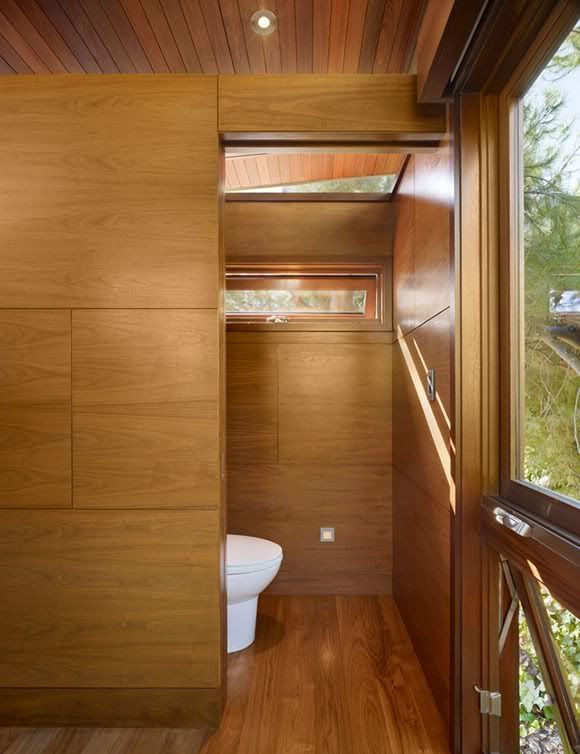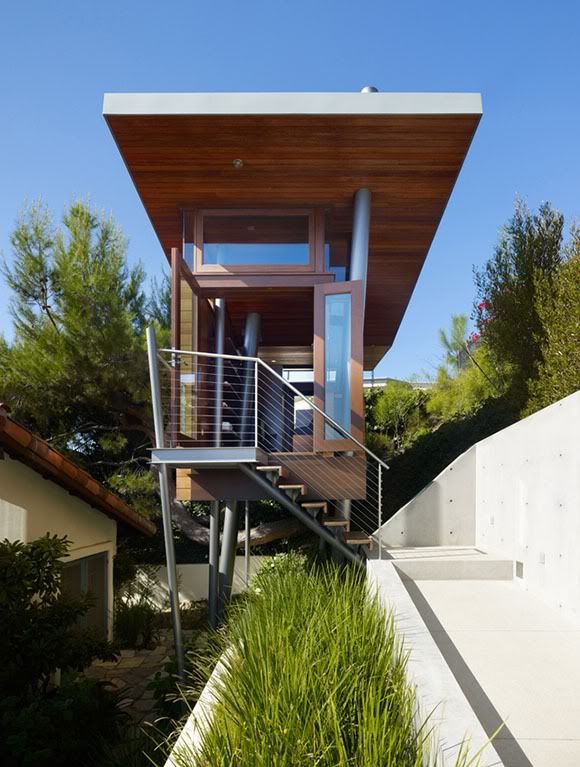 Via Dwell.
---
Shop Sales Exclusive To Huckberry Customers
---